This past month Ella turned three! I don't know where time has gone, she's growing up too fast. Ella is all girl and wants to wear dresses every day, but she loves bugs. Not just butterflies; but crickets, beetles, roly-polies and just about anything with eight legs. We decided to throw her a girly bug party full of paper flowers, dragonflies, flower balloons and even a bug hunt!


The invitation was a fun mix of googly eyed bugs, teeny tiny text and a homemade magnifying glass so the guests could actually read the information.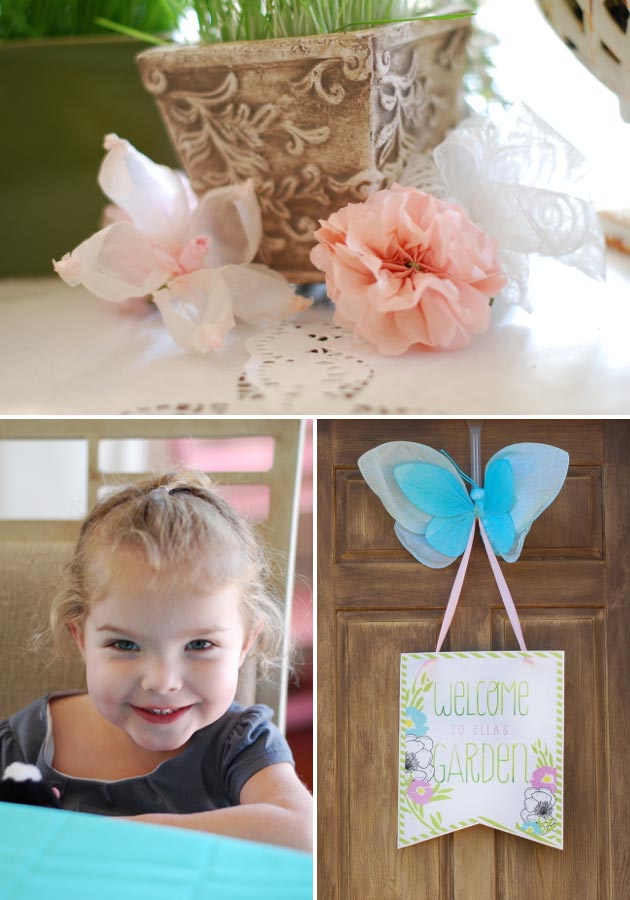 I decorated the cakes with paper banners, coiled moss, paper flowers and bugs. The chocolate and vanilla cakes were from VG Bakery in Cardiff, and they were amazing!


My amazing sister Ashley helped me with the designs and decorations! She made the gorgeous giant paper flowers for the wall and mantle, drew the bugs for the invite and was an expert with the wheatgrass!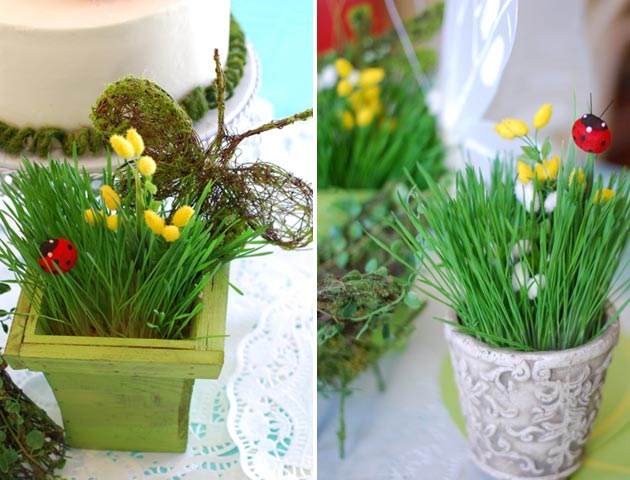 We made bug house favor boxes; ladybugs for the girls, ants for the boys. They were filled with bubbles, magnifying glasses, more bugs and candy! I would have loved to send home a little pet with each  child, but I don't think the parents would have appreciated that!


The kids had a blast hunting for bugs in the yard, playing pin the stinger on the bee, and bashing into the butterfly piñata!


Thank you, thank you, thank you to all who helped me and indulged my crazy ideas for the party. My sister, my husband, my parents all had a big part in the decor, the food, the cleanup and the celebration! And thank you to Miss Suzanne Hansen from Shewanders Photography for snapping some pics!