I recently got to work on an amazing collaboration for the US Grant Wedding Showcase. Jen of Jen Likes took her inspiration from here and turned it in to one of the most stunning booths I have seen at a bridal show. Honey Valentine turned into Honey Love which inspired sweet honey favors, honey stick handouts, honeycomb patterns and a plethora of gorgeous details.
The table was filled with gorgeous white and gold details; gold honeycomb netting floating in the vases, gold flatware, bright florals, and gold-leafed paper details. There was a fun and modern photo backdrop made up of small various shaped photos from Shewanders Photography that appeared to be floating behind the table.
I created paper accordion pieces that were placed above each plate to add a pop of color and give each guest a little smile when they read the song lyrics on the piece which are a favorite of the bride and groom. All of the paper pieces were created with hand gold-leafed details – I LOVE the irregularity and textural element that the gold-leaf adds to each piece.
The invitation was a three panel piece with a tear off rsvp postcard. It included color coordinated vintage stamps, gold-leafing and a modern mix of honeycomb and chevron patterns.

Gorgeous custom pillows made by Jen Likes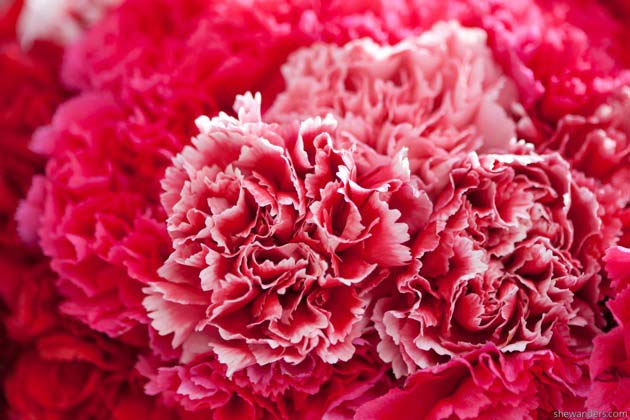 The carnations that Katherine of Root 75 used in the centerpieces were gorgeous! And this sweet pea arrangement below was so fun and whimsical I felt like it was going to get up and walk off the table!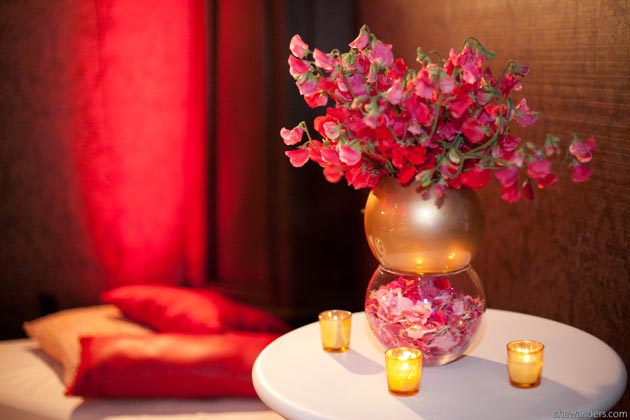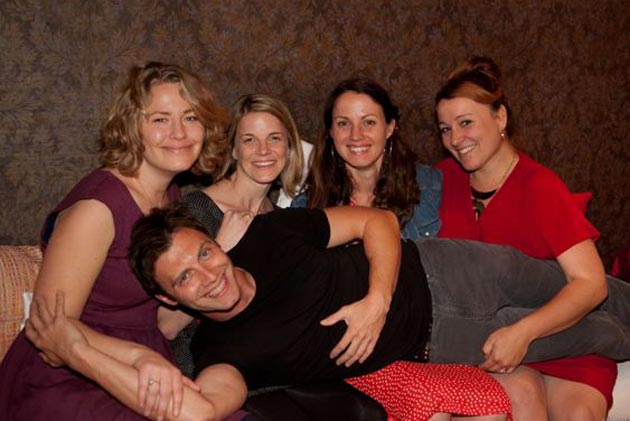 Here's part of the wonderful team (from left) Suzanne & Mike from Shewanders Photography, Courtney from Brightly Designed, Katherine from Root 75 Florals, and Jen from Jen Likes.
Also involved (not pictured) were Audra Rene Studio, Concepts Event Design and Mikolich Family Honey.