I was so excited to be a part of an amazing photoshoot put together by Luxe Events and featured in the newest Exquisite Weddings Magazine. The scene was set on the beach at La Jolla Shores with a table filled with vintage bottles, seashells, and gorgeous florals by Root 75. If you don't know me I am slightly obsessed with seashells, bottles, vintage salt and pepper shakers and any tiny antique object that seems to hold stories in its worn edges and chipped paint. So this table was filled to the brim with details I love. I was excited to add a few finishing touches from invitations with vintage stamps and velvet ribbon to curled menus and a gold leafed directional sign stuck in the sand.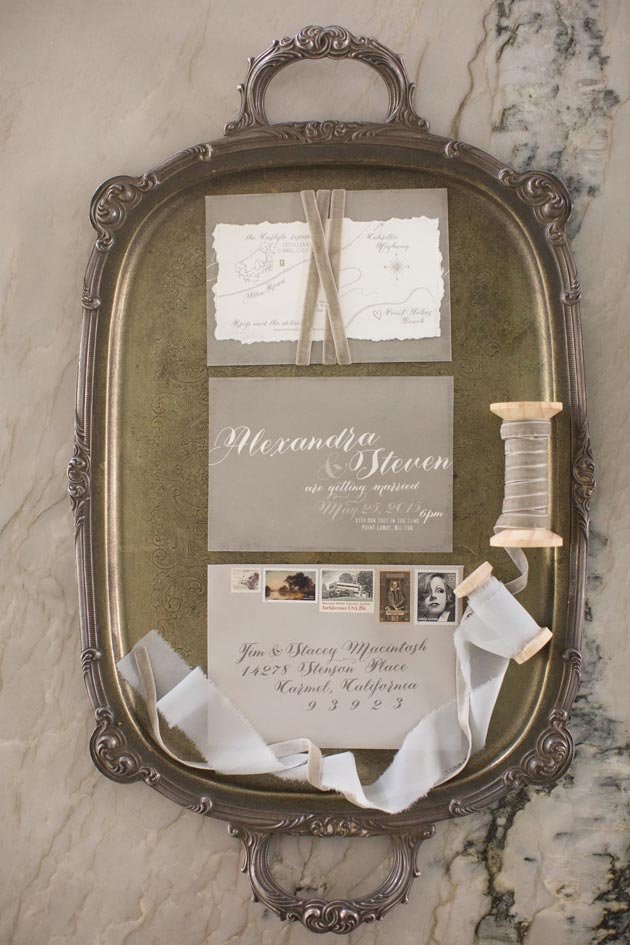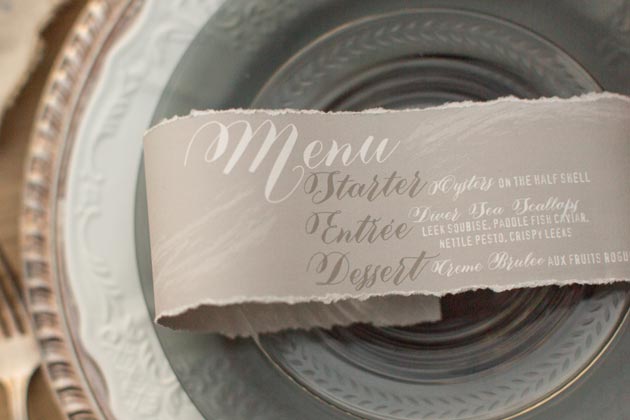 There are two things I love to make – custom wedding maps and gold-leafed signs. This map was short and sweet but a perfect addition to the invitation suite to help the guests find their way down the path to the beach. And this sign – I just love how it turned out. I gave the wood a vintage white wash and then hand gold-leafed the bride and grooms names on the wood.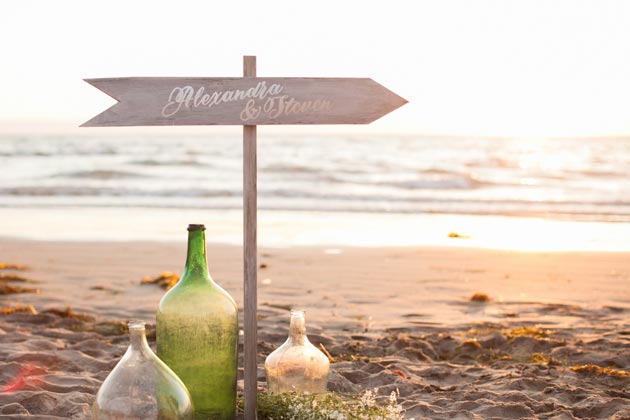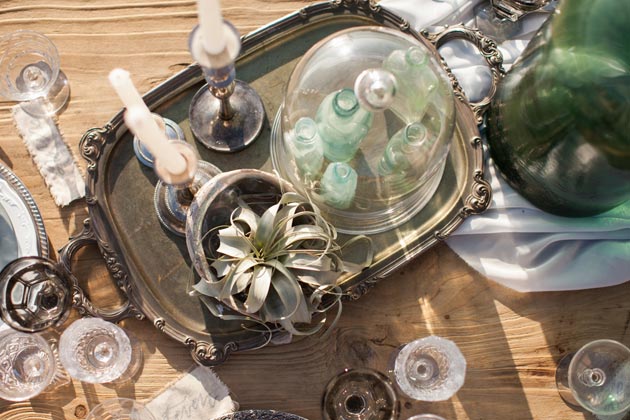 Twinkle and Toast added her gorgeous calligraphy with love letters and place cards.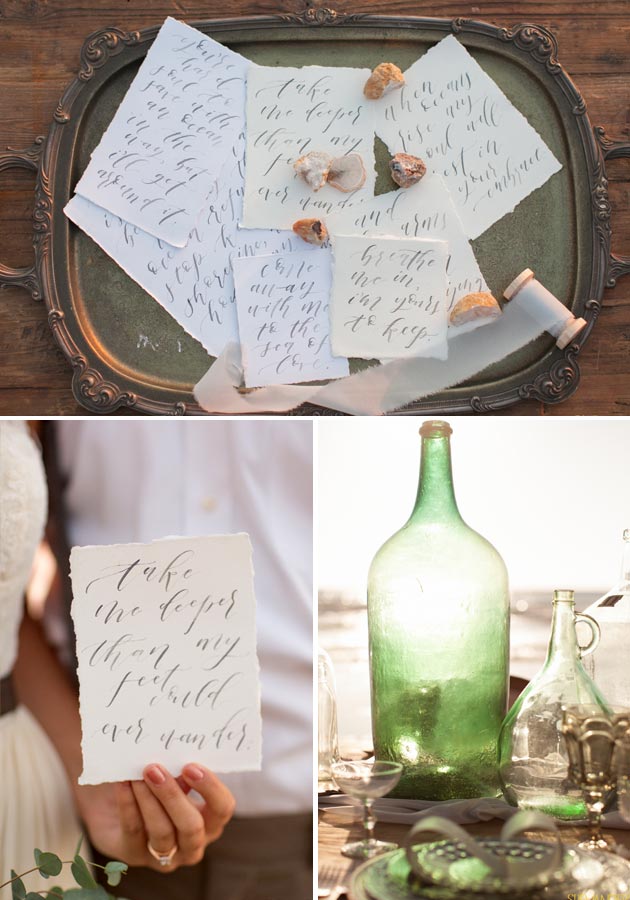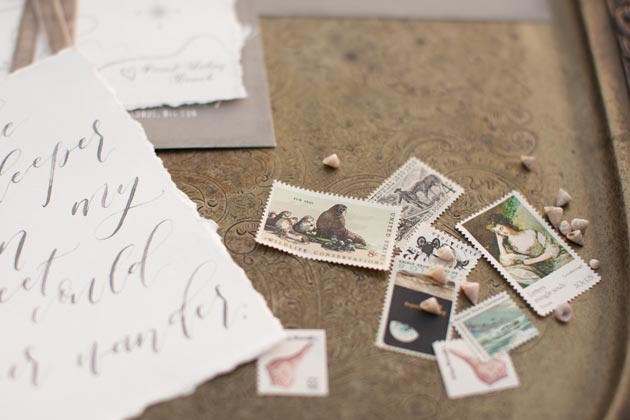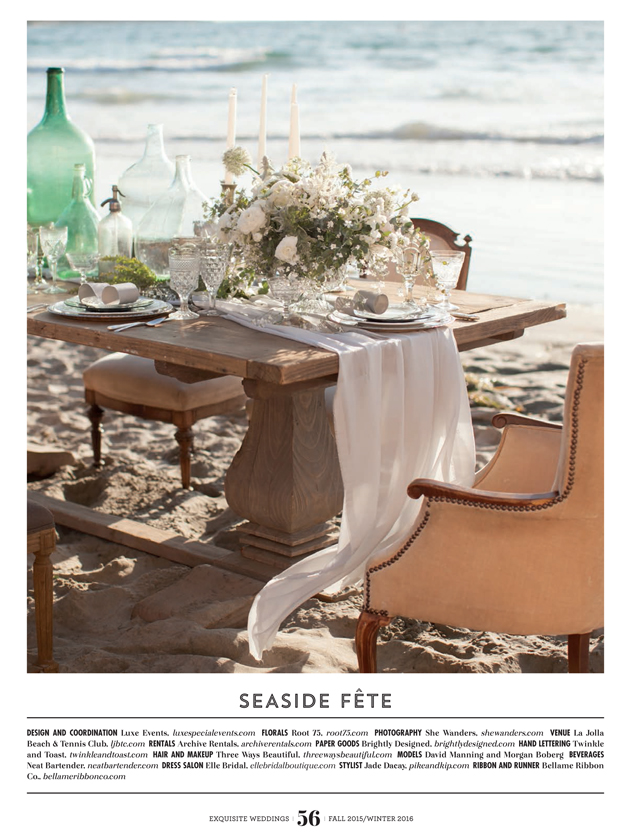 All the gorgeous details were captured by
Shewanders Photography